Idyllic white beaches, sunsets that stretch forever, ancient rainforests and pristine lakes hidden like gems – Fraser Island is a wedding destination like no other place on the planet!
Kingfisher Bay Resort invites couples to spend a weekend in paradise with our award-winning events team, exploring picturesque ceremony locations within the native surrounds, and quintessential Queensland indoor and outdoor reception spaces.

We are hosting a Wedding Showcase from 25 - 26 July 2020, where couples can stay together at the resort and visualise their perfect day... with romantic ceremony and reception set-ups, picturesque locations for photography, and accommodation options for cherished family & friends.

You'll meet some of the Fraser Coast's leading industry suppliers and experience our dining offerings first-hand at a hosted dinner on our beautifully themed decks provided with our compliments.   

As our parting gift, we offer couples a one-on-one consultation with a resort wedding coordinator.  

It's the perfect first step to turn those dreams into an "I do!"
Places for couples on the Wedding Showcase are strictly limited and you must RSVP online (see Expression of Interest link below).
Cost: Complimentary
Accommodation: Overnight accommodation is offered in a standard hotel resort room along with buffet breakfast complimentary.
Depart on Saturday 25th July 2020 at 12pm River Heads Mainland Reception (Shop 7, River Heads Shopping Village, River Heads Road/ Ariadne Road) for 12.30pm ferry to Kingfisher Bay Resort. Return ferry on Sunday 26th July 2020.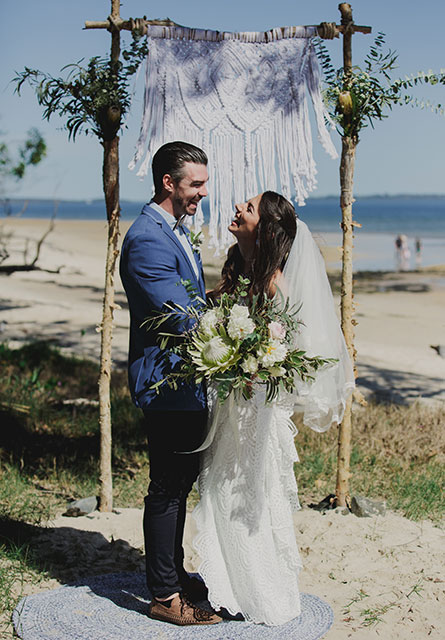 © All The Love In The World

Attendees must have a minimum of 40 guests attending including ceremony and reception held at Kingfisher Bay Resort for a wedding booking in 2020 or 2021. Places are limited for this exclusive event and couples will be qualified before being selected. Subject to availability at the time of booking.